Ah! Rose Gold! The tonally warmer metal than white and yellow gold, the perfect in between for any occasion.The softer, more feminine touch on jewellery. Its warmer tone matches almost every skin tone and rose gold jewelry has become popular for its effortless beauty and versatility. Why not include it on your special day?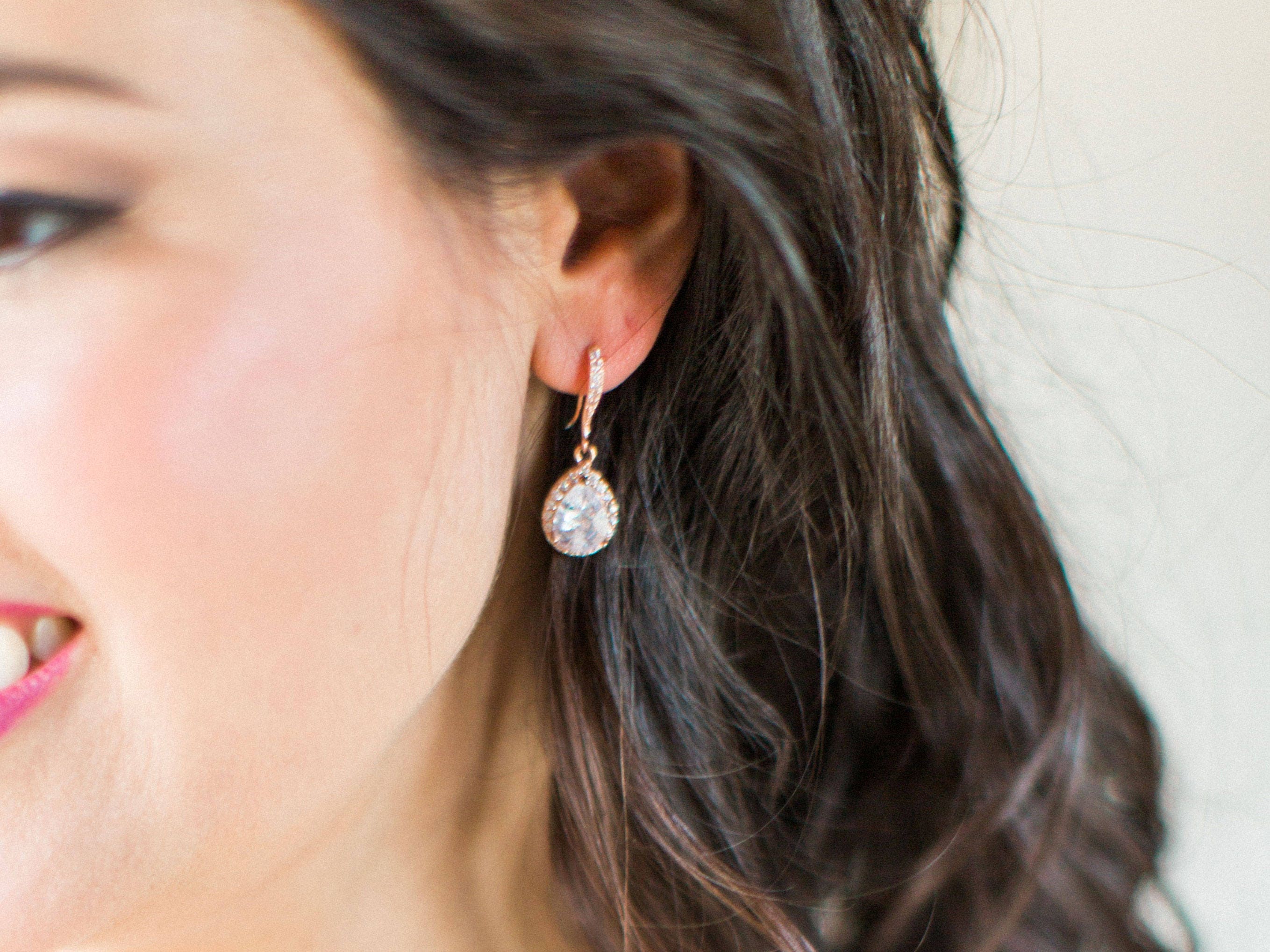 Even though we assume rose gold is a relatively new concept, it's actually been around since the 1800s- being used on Faberge eggs. It used to be called 'Russian Gold' and has been internationally changed to rose gold.
Rose gold bridal jewelry is a great pair with any wedding theme. It instantly makes any outfit more feminine and is a great touch for a bride and her bridesmaids! Being a colour that is so versatile you could almost guarantee you and your bridesmaids will be spotted out and about wearing those matching earrings and bracelets for years to come!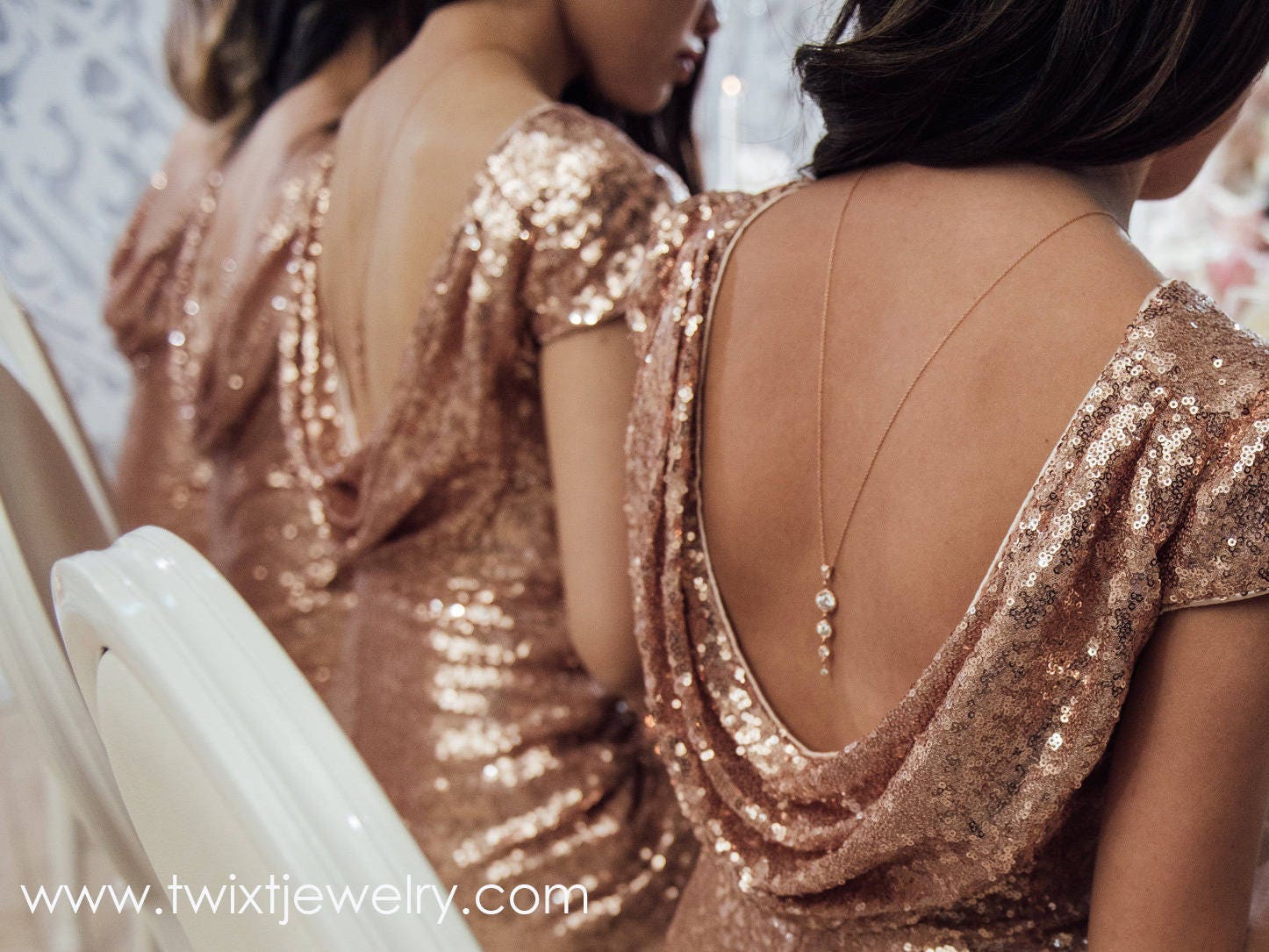 Here are some really great ways for the bride to uplift her outfit with rose gold!
· Statement Earrings
If your dress is either a sweetheart neckline or embellished on the top, you might want to stay away from adding a necklace with it. Instead, try a statement earring. Designed not to take away from the dress and keep your face the focal point, it is an ideal substitute for any necklace.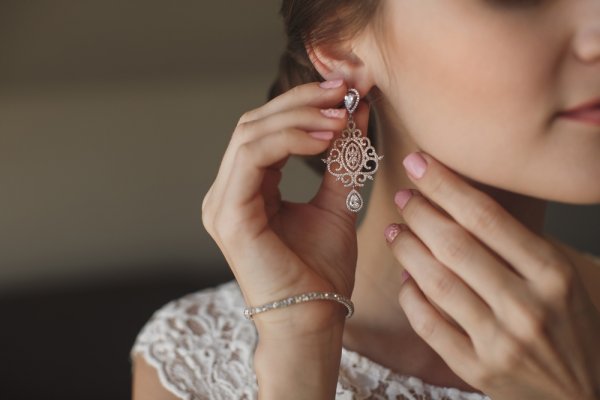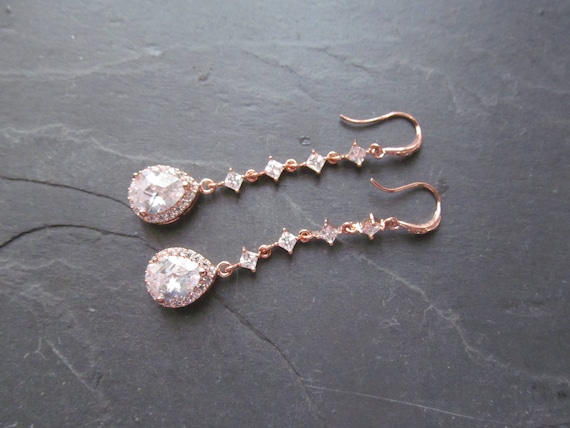 · Diamonds Pearls are a girl's best friend
Those vintage pearls your mother wore on her wedding day aren't old fashioned anymore. Pearls are timeless and versatile, the best companion of rose gold. Having a thin rose gold necklace adorned with the simplest pearl pendant hanging on the end of your collarbone will scream sexy without trying too hard.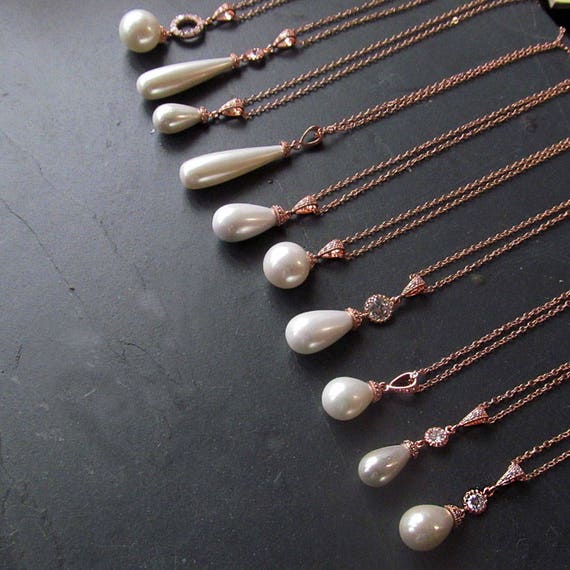 · Arm Candy
With a rose gold bracelet on your arm, your man won't be the only thing sparkling on your wedding day! Crystals set in rose gold are a beautiful accompaniment and although simple, are elegant and timeless.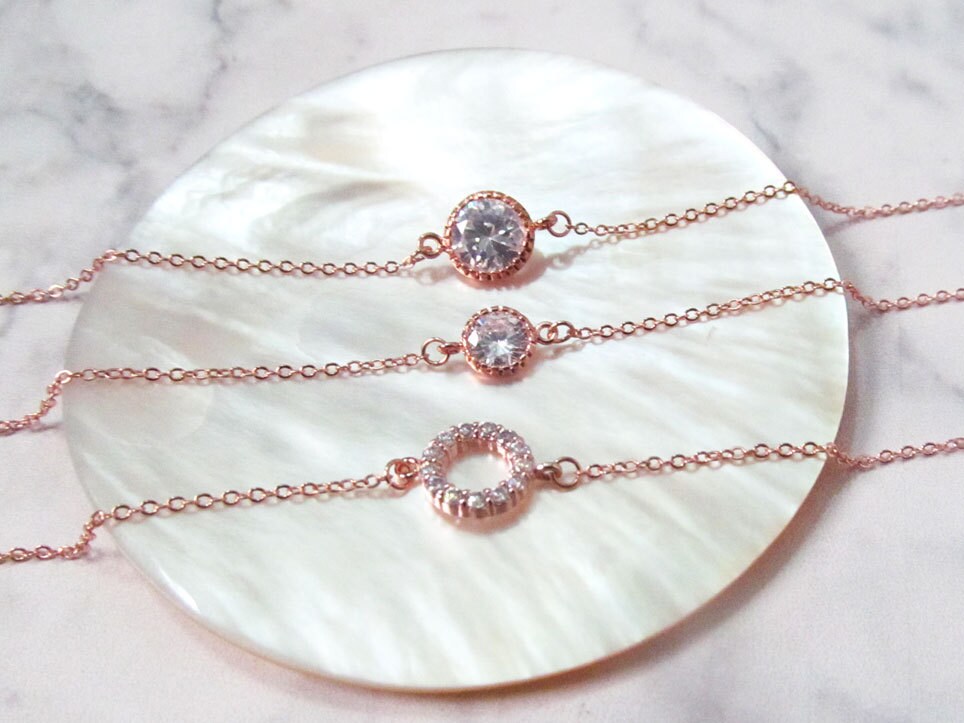 Whether it's outdoors or indoors, rose gold fits any location. But what rose gold bridal jewelry is really meant for is to make the bride look and feel like a bride. Pair up your bridesmaids with matching necklaces or earrings that will act as a souvenir of the night. Have fun with your jewellery choice and be bold in rose gold!
Visit Twixt Designs on Etsy for a full range of our rose gold wedding jewelry.